Finally, NHRA ran a feature story in the August 20, 2010 National Dragster on Modified Production entitled, "Memories of Modified: The Rise and Fall of Modified Eliminator" by Kevin McKenna. They also finally indicated that many Pro Stock drivers indeed started in Modified such as Butch Leal, "Dyno Don" Nicolson, Bob Riffle, Dick Landy, Herb McCanless, Tony Christian, Bruce Allen, Lee Shepherd, Warren Johnson & Mike Edwards. Since 1981, when the class was eliminated, NHRA has insisted that Pro Stock evolved from Super Stock which was not exactly the case since many of the Modified classes were folded into Super Stock after 1981. Finally, history has been corrected.  They cited that expense was the main cause for the dwindling car counts which is true [see below].  However they accept no responsibility that the rule changes mandated by NHRA directly drove those increased costs (wider slicks, greatly modified cylinder heads allowed, 5-speeds allowed) which significantly added to the costs of being competitive for the average racer and as speeds increased made the old shoebox obsolete due to their poor aerodynamics.
"…With so much going for it, including fan interest, and a wide variety of vehicles, the question remains: Why didn't Modified survive? As early as 1975, there were signs that Modified might have a finite life span. A competitive Modified entry was never cheap to build or maintain because engine and chassis technology continued to progress at a rapid rate, and those unwilling or unable to bear the costs were quickly rendered uncompetitive. Ultimately, as costs continued to escalate, participation began to dwindle…" 
Our '57 is about the only old ex-Modified car running here in the Northwest in Modified trim, 5-speed and all, and the fans love it!  The video below of our '57 was taken in 2010, the other videos are from the 1978 NHRA Sportsnationals featuring some of the great heavy hitters in MP.  I hope you enjoy them!  It was a great class to watch and race! 
Roger Young – Edwards & Young Racing 
In March 2015, National Dragster had this to say about Cotton Perry:
"Perry and partner Jim Headrick's Chev dominated the record books in the lower Gas and Modified Production classes. Their task was made more difficult by the lack of aftermarket parts [for their 292 inline 6]. During his career, Perry won nine national events to go along with four Division 2 championships, making him arguably the sport's most successful six-cylinder racer."
Read much more on Modified Eliminator: The Day the Sportsmen Fought Back – Competition Plus.com – Jan 2007
"…These racers, many of whom had raced in one particular category for more than a decade, had no say-so as their beloved class was sentenced to the proverbial chopping block. The remnants of their high-energy eliminator known simply as Modified were to be spread out among the classes that ranked above and below it in the eliminator pecking order. To diehard gearheads, the move made no sense. Those on the outside could see the direction of sportsman drag racing changing before their eyes…"
In a technical article noted engine builder David Reher wrote in February 2011 about the modern Pro Mod engine he concluded his article with the following statement:
"As a lifelong gearhead and professional engine builder, I've been fortunate to work on many different engines for many types of racing. Although every application has specific requirements, there are opportunities to apply knowledge gained in one area to a wide spectrum of racing. Many of the lessons I learned 40 years ago racing a small-block Chevy in Modified eliminator still apply to today's behemouth Pro Mod engines."
E&Y comment: In a similar move in July 2001, NHRA announced that the Pro Stock Truck category would be moved to Comp Eliminator for 2002, thus in effect, ending the days of the very popular small-block, gear-jamming, trucks with apparently little or no prior discussion with the teams involved.
This caused much debate and angst across the racing community and negated the millions of dollars that had been invested in developing new small-blocks for the high-winding, wheel-standing Pro Stock Truck category.
NHRA could have – and should have – handled this transition with far more sensitivity in my opinion. A minimum one-year advance warning could have saved the teams a lot of cash and grief. – Roger Young
COTTON PERRY AND THE LEGEND OF THE POCKET ROCKET – CompetitionPlus.com – August 16, 2011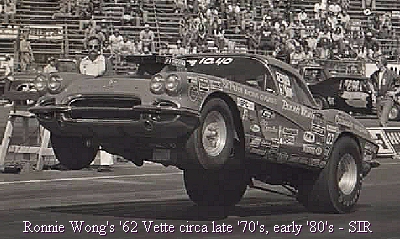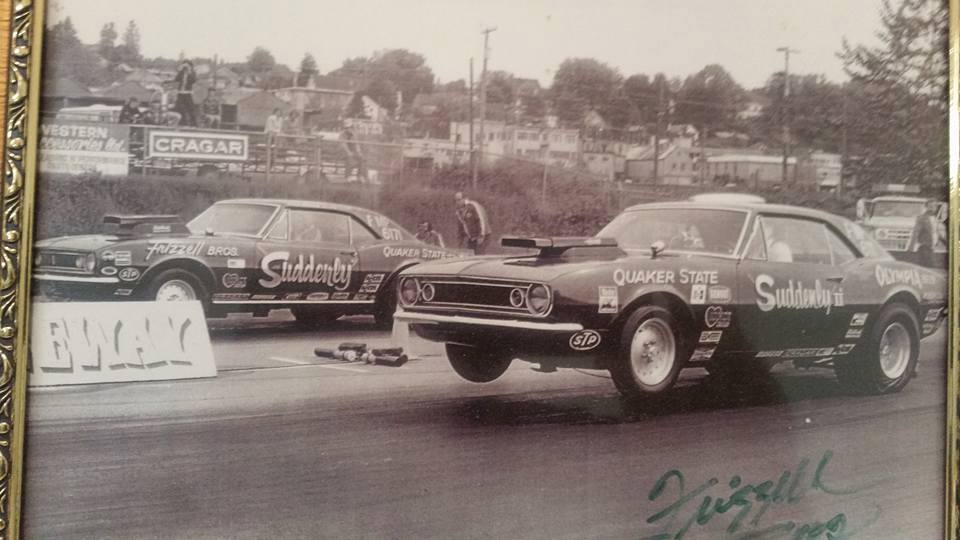 SEASON 2, LEGENDS: THE SERIES – THE LEGEND OF REHER-MORRISON-SHEPHERD – CompetitionPlus – September 1, 2015