Hey Guys/Gals,
It was an action packed weekend for Edwards & Young Racing team as we had 3 cars in competition in total.
Saturday: Super Saturday w/Nostalgia Funny Cars & Cackle Fest
It was sure nice to see a large crowd out there for this race as the fans seemed to have a blast watching the Nostalgia Funny Cars go down the track.
Chris raced the always tough Jason Biscay in the 1st rd and just barely went red by .002 and ran on his dial while Jason went .015 on the tree and ran on his dial too so it was going to be extremely tough race all around. Chris did a great job as always during qualifying and I truly feel he was going to be hard to beat if we got pass Jason.
I was very fortunate in my 1st rd race win and had another 2-3 really close races along the way to the finals including ones against Gordon Rust and Jacob Holbrook in his lovely Mustang. In the finals I got treed by a bit but pushed my opponent out at the top end by running 11.99 on my 12.00 dial for the win. It was a great feeling to get the win as our sponsor Handan Semi-Trailer Repair was on hand at this race.
Sunday: Nostalgia Race
Chris ran Street Machine 2 and Torri ran Hot Rod 1 in this cool race and both did a great job on their qualifying hits so we were feeling really good going into eliminations.
Chris took on James Van Cleve 1st rd in a great race as they both chopped the tree down but by a narrow margin James got the win in a double breakout. He went on to win the whole race for his class so we were happy to see him get the win since he earned it against Chris.
Torri had a small 4-car field where she made it to the finals and too had an extremely close race where she got edged out by .002 on a breakout to Joe Locke. We were very happy for Torri in making it to the finals as she did a great job of driving once again.
Huge thanks to our family for their support as always and to Kimberly & John of Handan Semi-Trailer Repair.
See you all again soon at The Place To Race! – Paul Young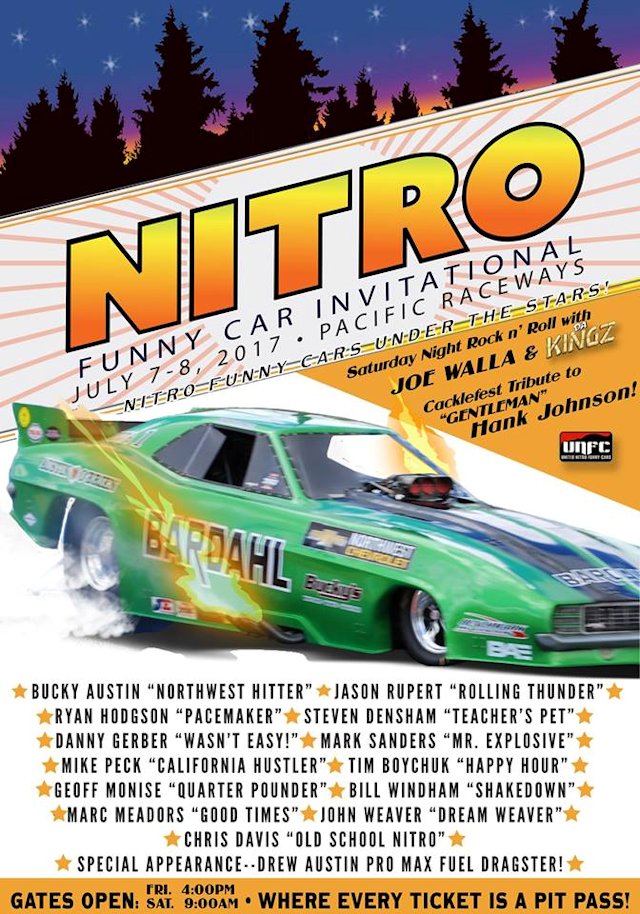 Thanks to Our Great Sponsor…

Need trailer repairs while at Pacific Raceways?
Call 206-391-9695 for a price quote!