Since 2014 we have had breakage taking our '57 out of races which we must address. It is clear that our older style Ram clutch with only static pressure adjustment and a very aggressive 6-paddle disc is no longer suited for our 3633-pound application.
In 2014 we qualified #1 in the Stick Shift bracket at the Nostalgia Race only to have our Doug-Nash transmission break.
In 2015 we installed our new 350 replacing our reliable 331 and matters have only gotten worse with the increased torque.
In June 2016 at the BC Super Shifters race at Pacific Raceways we broke the rear end.
At the same race this year, 2017, we broke the left axle on Sunday when the car was running very well.
The facts were clear, it was time to make an upgrade! After a long discussion on the phone with Cale Aronson of Black Magic Clutches he gave me several alternatives to address our clutch problem. One of the more economical suggestions was to go to the new Ram single disc sintered-iron systems which feature both base and centrifugal adjustment and an aluminum flywheel to soften the initial hit. You launch at a lower RPM and drive into the clutch. [Cale stated our present 6-paddle disc is VERY aggressive and is virtually locked up all the way down the track when you drop the clutch.] 
This newer Ram clutch is their answer to the very successful McLeod Soft Lok but with some improvements according to Cale. It features a thicker and segmented facing on the pressure plate to address the issue of warping.
So, for 2018 we'll be using the new Ram clutch. It will take us time to learn what to set the base pressure and lever weights but we feel in the long haul the new clutch will be a major improvement. Mike at Ram has given us some initial settings and we'll go from there. We'll update this post below as we learn the process.
Update July 24, 2017:
We hope to have the new clutch in the car with a Racepak Sportsman Data Logger in August and get it out for some initial testing in late August for the 2018 season. I don't want to go into the 2018 season blind.
My personal thanks to fellow gear-jammers Jamie Roth & Don McClure for their input on this style of clutch, it is greatly appreciated! – Roger
Here's a video by Ram regarding this clutch system – Roger:
Update July 29, 2017:
Today Chris and I got the Racepak Sportsman unit installed and tested on stands. Pictures below – Roger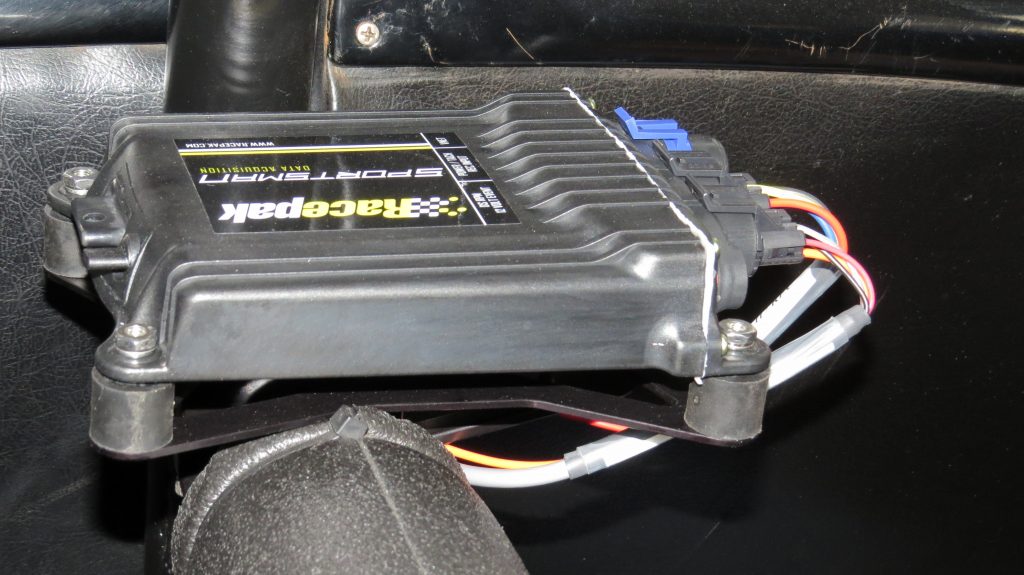 Update July 31, 2017:
New Ram clutch arrived today. I checked the pressure ring height, set the base pressure & installed 4.3 grams of counterweight on the levers. Ready to install on August 12th. Had to update our database to include gram weights, pressure ring height & disc thickness for future reference.
For more pictures of the new clutch, see 2017 Photos in our photo gallery or below on this page.  – Roger
If we launch at 5800-6000 RPM, we should be at peak torque: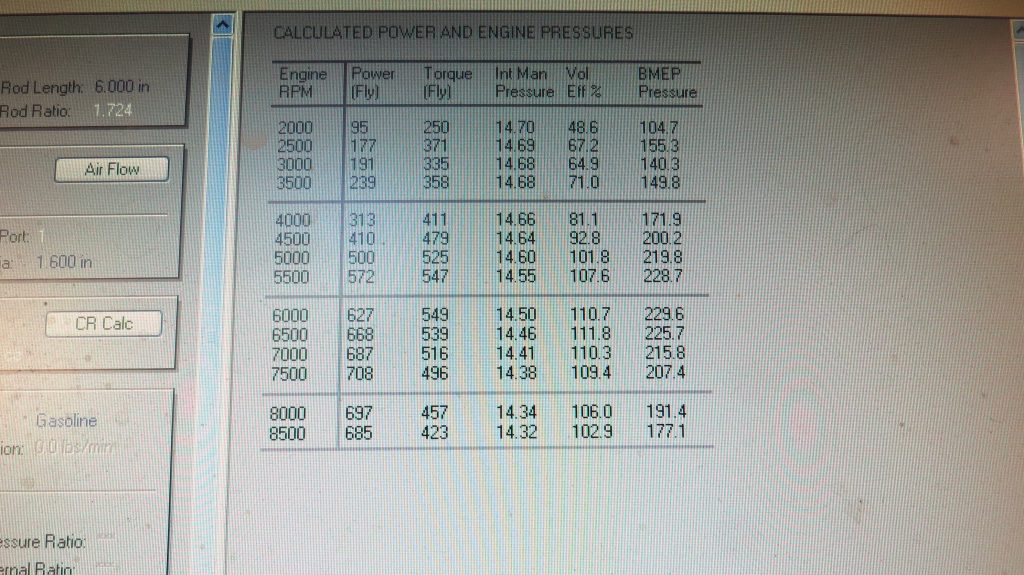 Old Ram Clutch:
1800-2400# static only pressure plate, 6-paddle disc
New Ram fully adjustable pressure plate, sintered-iron disc & aluminum flywheel: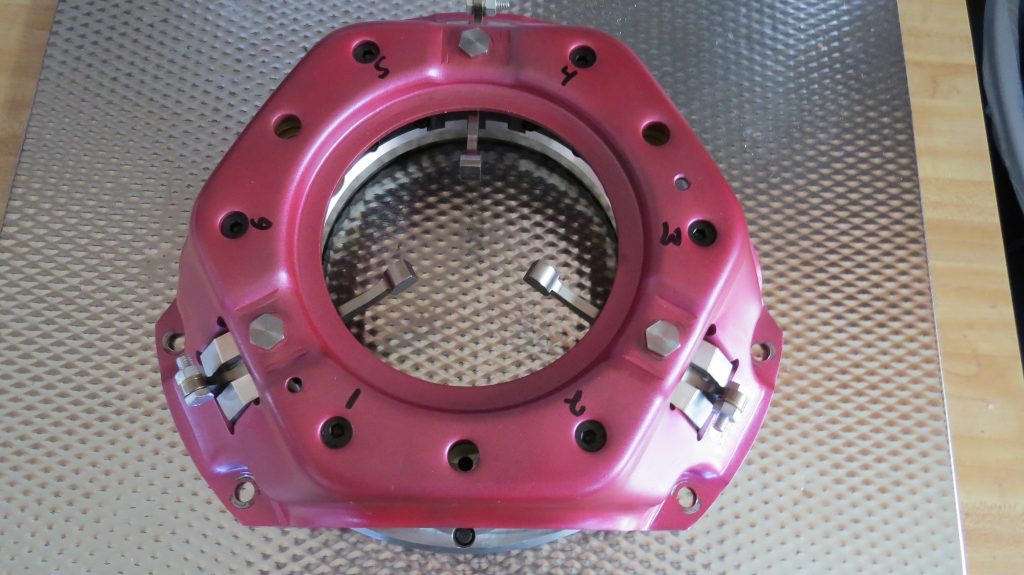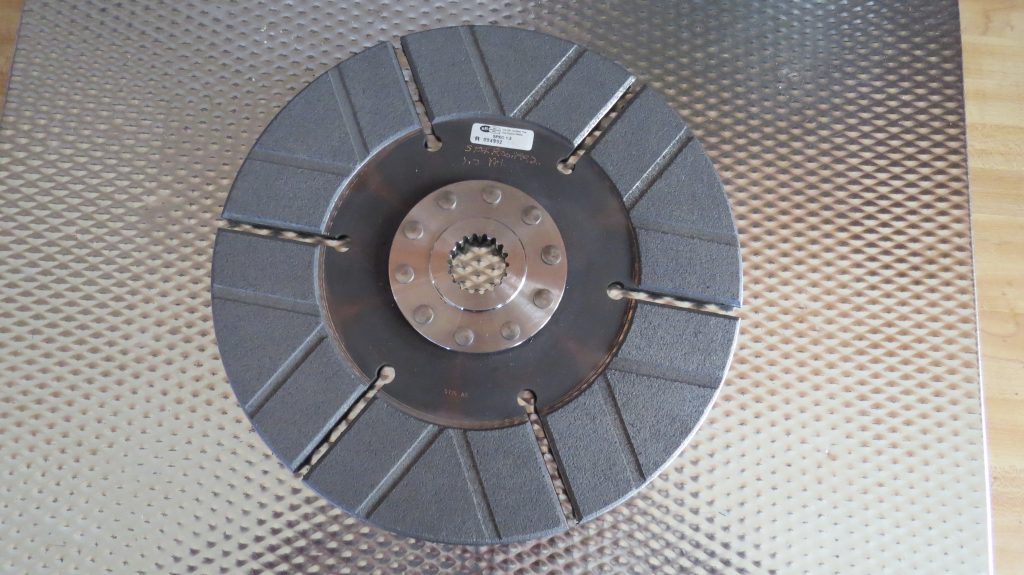 Update August 12, 2017:
Thanks to Chris & Paul, we got the new Ram clutch in the car today. But it was what we discovered when taking it apart that was disturbing, the sprung hub center of the old 6-paddle disc with only 26 runs was failing, which we've never seen before. Perhaps the broken axle was a blessing in disguise! The new disc does not have a sprung hub and probably for good reason. This is why you run SFI approved scattershields and block plates. Pic of the damaged disc below – Roger.
August 26, 2017 Update:
Video report of all four runs of our clutch testing & run by Barry Hobson in his Pontiac! We're very close on our clutch adjustments and will be ready for the 2018 season! – Roger