January 2016: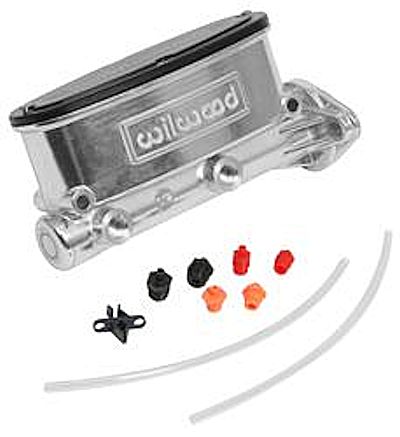 New Wilwood dual master cylinder designed for Ford products with large power brake booster. Has 1-1/8″ bore, outlets on either side.
Only installed and then removed from Paul's Mustang with the smaller booster which did not produce enough line pressure with the larger bore for his car.
Master cylinder details posted here by Summit.
Please contact Paul Young or paulyoung57@comcast.net for price!