Click on any image to begin slideshow

!
Engine Porn!
2017 Photos
2015-2016 Photos
One of my favorites in 2014 by Mike Gardner with the new grille and parking lights working on our '57. This was with our old 331 SBC under the hood: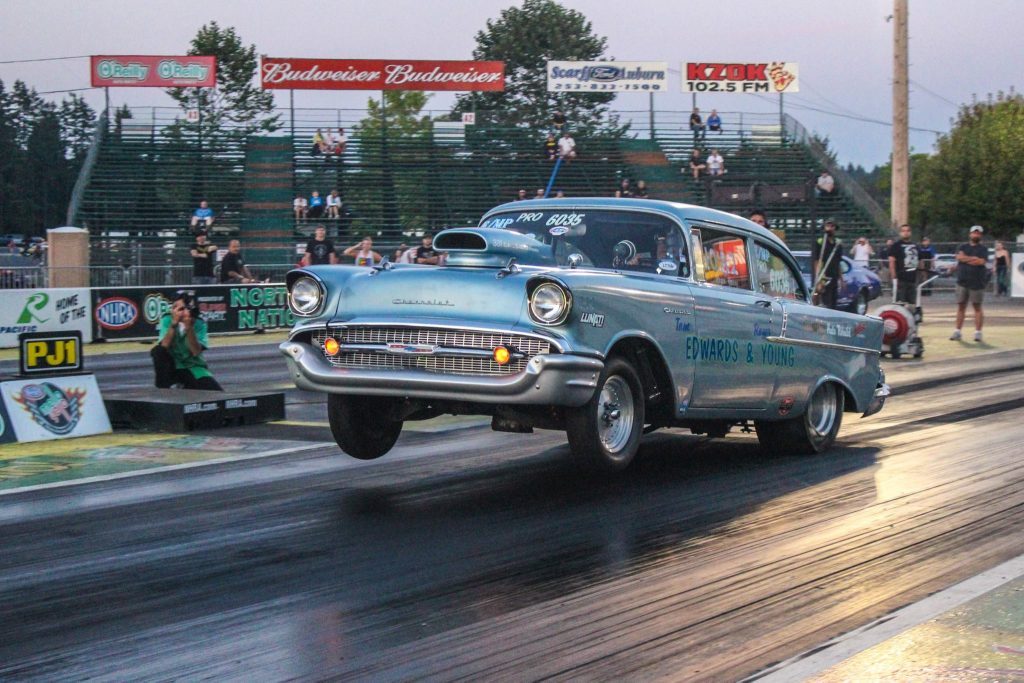 Here's some photos from the 2012 season:
Edwards & Young Early Years Photos
©Edwards & Young Racing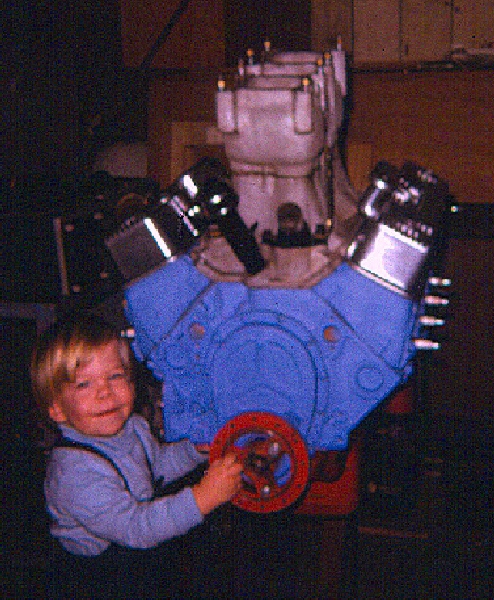 Chris Young at 21 months inspecting our 292 (283 +.060″) – Dec '73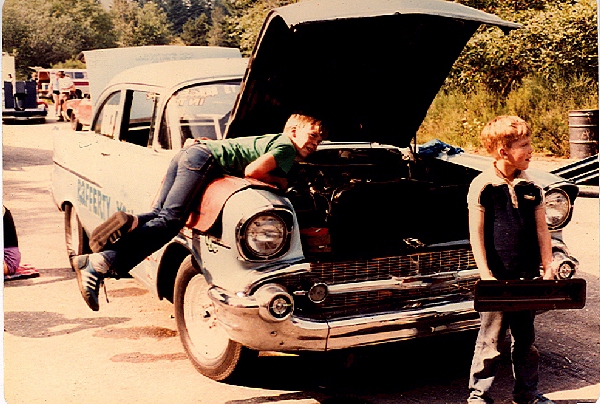 Bremerton 1983. Chris 11 years-old on fender, Paul holding valve cover, 8-1/2 years-old. We were Rafferty & Young in those years, with the 4-speed and Pontiac rearend. Back then car was ground towed with tow hubs and tow bar.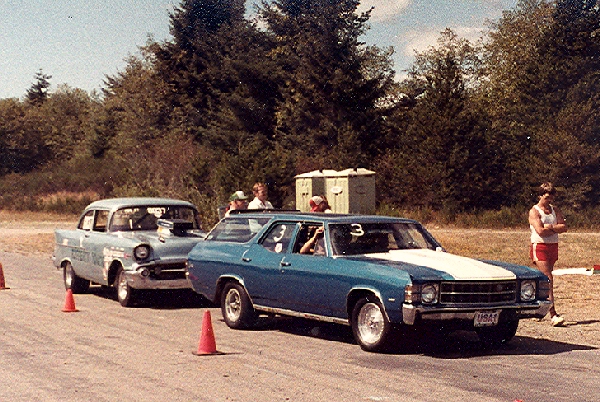 Bremerton 1983 with both our cars in the staging lanes. '57 was running in the 11's, Chevelle in the low 13's as a street-strip ride.
Tom Edwards in the foreground near his Chevelle. .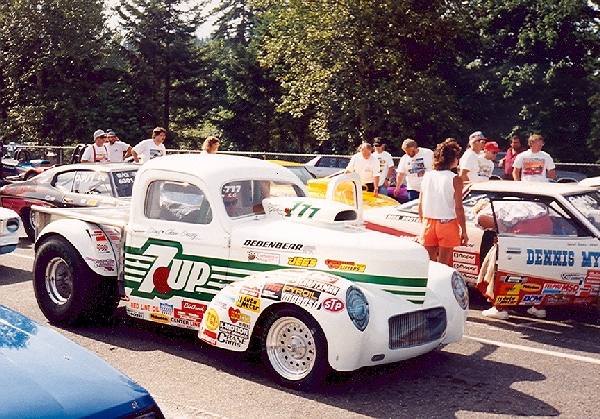 I loved this Super Comp Willys taken in the early 80's at SIR!


Taken at the original Mission Raceways in the early 70's when Dan Rafferty was my partner. We ground-towed back then! UGH!