Click on image on top left corner to begin slideshow

!
We wish to acknowledge the invaluable photo contributions by the following talented individuals that make our photo galleries possible: Jim Doyle, Robert Fedyk, Mike Gardner, Tony Hutchison, Larry Pfister, Dave Stoltz, Gary Wells, Troy Williams and our family, Chris, Pam & Roger Young
Our Early Years

!
Edwards & Young Engine Porn

!
2017 Photos
2015-2016 Photos
One of my favorites in 2014 by Mike Gardner with the new grille and parking lights working on our '57. This was with our old 331 SBC under the hood: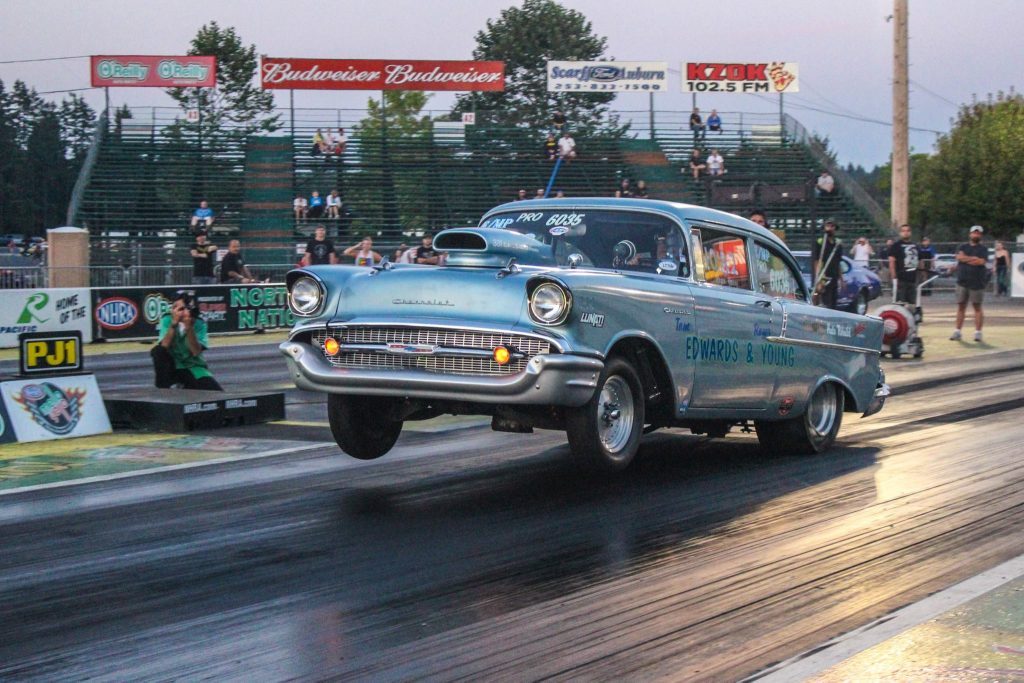 Here's some photos from the 2012 season: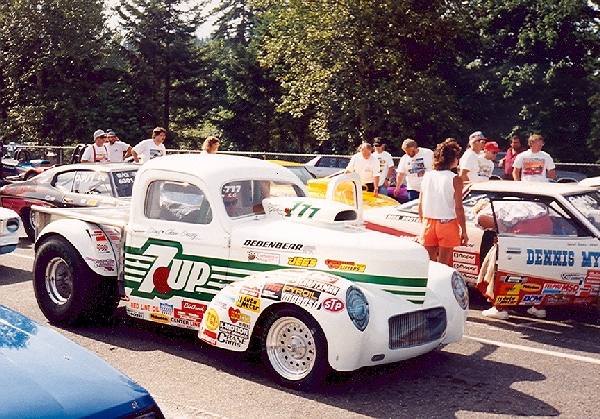 I loved this Super Comp Willys taken in the early 80's at SIR!