Seattle, Washington
Logo courtesy of the late Carrie Dixon
U.S. Army - Somalia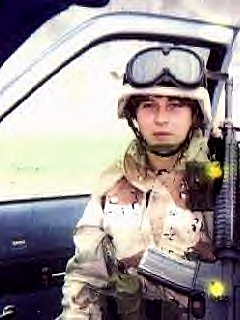 Carrie Danner-Dixon
US Army Veteran
568th Combat Engineer Support Unit
MOG Somalia
We lost a good friend and fellow vet sister on Tuesday, 17 Sept, 2002. Carrie resided in Chehalis, WA. and often volunteered at the Veterans Memorial Museum in Centralia. Carrie was only 31-years old.
Some years back Carrie asked us to post the following poem she wrote; Somalia Remembered
Carrie also hosted her own site, Operation Restore Hope, in honor of her comrades who perished in Somalia. She also created the wonderful logo for our newsletter at the top of this page.
Carrie is survived by her beloved husband and fellow veteran, Jerry Dixon. Our prayers are with you Jerry, the family, and all the veterans and comrades whose lives were touched by Carrie...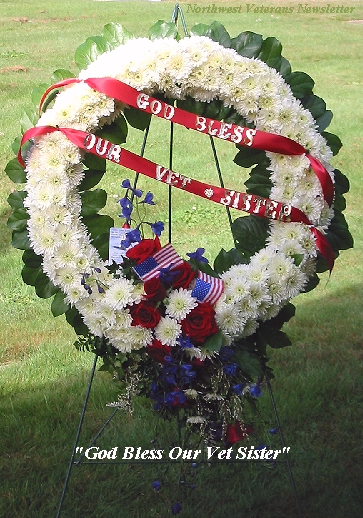 "The Mansions of the Lord"
To fallen soldiers let us sing
where no rockets fly nor bullets wing
Our broken brothers [and sisters] let us bring
to the mansions of the Lord

No more bleeding no more fight
No prayers pleading through the night
just divine embrace, eternal light
in the mansions of the Lord

Where no mothers cry and no children weep
We will stand and guard tho the angels sleep
All through the ages safely keep the mansions of the Lord

Lyrics by Randall Wallace, Producer, We Were Soldiers....
Carrie, your demons are now at rest.... you are finally at peace, you are finally home Dear Sister... and free to soar with your beloved eagles...
God bless...

"Bear" & Pam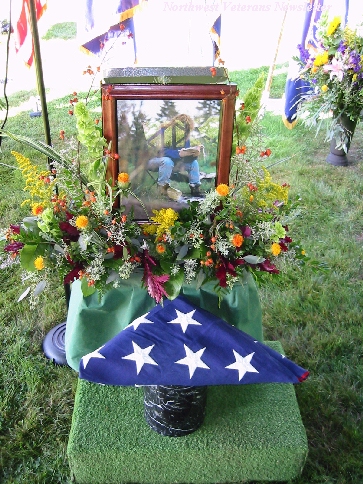 "Carrie was a special friend whom I will miss greatly. Somalia took many lives during the war. It has taken several after the war. Now it has taken Carrie.
"Rest in peace Carrie. God is with you."
1st Sgt. Bruce Longnecker
Posted courtesy of
The Northwest Veterans Newsletter