February 18, 2013
Distinguished Warfare Medal
Dear Brothers,
Normally I do not post opinions of mine for political topics however, this time I must speak out and encourage you to contact your Congressman, Senator and fax the White House over this misguided effort to promote a Valorous Medal for people who play with computer drones sitting in a plush chair in the warm sands of Tampa, FL.
I have never denigrated any person in the military for the job they do. But this time it is different.
This "medal" will have a higher rating than a Purple Heart or Bronze Star with "V" device. This basically says these people who have never put their asses on the line, took the point, or flew in a hostile combat fight are honored on a higher scale than those who made the ultimate sacrifice.
For us in the Silver Spurs know far too well what the Purple Heart, especially Posthumous, really means. We have seen our brothers die on the battlefield, wounded with grievous life changing wounds and some of us had the sad duty of placing our brothers bodies in a rubber bag. Something you don't forget.
To see our brothers in our war denigrated to below a computer geek sitting on his ass dropping missiles in a safe place, going home at night to their families is an absolute outrage.
Leon Panetta is way out of touch. Maybe he needs a patrol or two in Afghanistan or work as a combat medic to clear his vision. I do not know but I know our brothers on the Wall deserve the Honor they were bestowed.
An interesting point closing. Antunano's family recently received his Purple Heart after being KIA-BNR for over 40 years. That in itself is disgrace but placing a few officers who fly their computer game in their own living room is bullshit and even a higher disgrace.
Brothers, I beseech you to get on the phone and start calling everybody, White House included whether you voted for the President or not.
We, the Vietnam Veteran, have fought countless battles with admin pukes over the years. We cannot afford to lose the biggest one of all; the Honor of our Fallen.
God Bless you all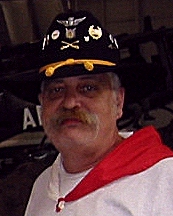 Additional information:
Petition: Lower precedence of new drone medal – ArmyTimes – 18 Feb 13
Backlash against new U.S. medal for drone pilots by Phil Stewart
Purple Heart group: New medal 'insulting' – ArmyTimes – 15 Feb 13
VFW slams Pentagon's drone medal, complains it would outrank Purple Heart – FoxNews – 14 Feb 13
White House fax number: 202-456-2461
Sign the petition:
Lower the precedence of the new Distinguished Warfare Medal – White House
Update: Senate bill would reduce rank of drone medal – ArmyTimes – 7 Mar 13
Update: Pentagon halts production of drone, cyberwarfare medal amid backlash – FoxNews – 12 Mar 13
Update: Statement by Secretary of Defense Chuck Hagel on the Distinguished Warfare Medal – DoD – 15 Apr 13
"…The Joint Chiefs of Staff, with the concurrence of the service secretaries, have recommended the creation of a new distinguishing device that can be affixed to existing medals to recognize the extraordinary actions of this small number of men and women. I agree with the Joint Chiefs' findings, and have directed the creation of a distinguishing device instead of a separate medal…"