February 22, 2015:
I closed both the Spur Blog (here) and our original Spur website for a few days because of security concerns where Google snatched a photo from this blog that was of reasonable concern to one of our Troopers.
I have since implemented security measures which SHOULD limit such piracy in the future from our blog BUT THERE IS NO GUARANTEE it can't or won't happen again! And securing the old Spur website is virtually impossible without making that website "private" which would require an individual password issued by myself personally to each and every Trooper and family member to view it – not a task I'm willing to do and that would be contrary to my mission of making our Spur history available for all.
Disclaimer: Pam and I are NOT responsible for the poaching of our Spur information. Such poaching is very common today and a fact of life for ANYTHING placed on the Internet!
Roger "Bear" Young – Spur webmaster – bear317@aol.com
January 4, 2013:
Since my message below, I've posted 21 articles here to our Spur blog. I hope you all have enjoyed them.
I also hope that our Spur leadership will become more active. I don't believe that sending out an annual message on Veterans Day and Memorial Day is enough to keep the Spur family together and moving forward. But that is a decision they must make on their own. Perhaps we are all burning out.
I trust you all had a great holiday season and wishing you all good health in 2013!
Roger "Bear" Young – bear317@aol.com
November 7, 2012:
God Bless America submitted by Allan LaGrange – Spur Rifle Squad Leader 
November 22, 2011:
Pam and I wish all of you and your families a wonderful Thanksgiving!  This past week I've been putting together and posting videos I've wanted to do for a long time. We've recently purchased some new equipment that has allowed us to transfer VHS tapes and Hi8 tapes to DVD. Then from the DVD I have imported some clips into the software that has allowed me to convert for posting on the Spur blog via YouTube.
Each production takes hours of work but it has been worth it. It has allowed me to post the video by Sgt. Taylor taken at Quan Loi in 1971, the Vietnam War Memorial with the Changing of the Guard at Arlington National Cemetery, and our breathtaking chopper ride up Mt. McKinley which we hope you will enjoy! We've also posted a video showing some highlights from the Army Aviation Museum Pam took when we were at the 2006 Spur reunion. This way those who could not attend get a chance to share somewhat in the experience.
With the uploading of the videos mentioned this week, that pretty much completes my mission. You will be hearing less from me in the future but the Spurs will always remain near and dear to me.  Drop me a line now and then.  I hope along the way that my fellow Spurs have a real sense of pride for their sacrifice and service in Nam, and perhaps some war wounds have been healed with the information and videos we posted throughout the years.
With that said >>>>>>
Have a blessed holiday season!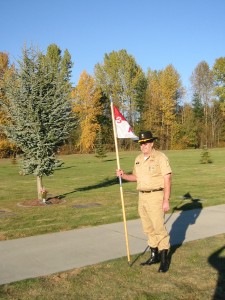 Roger "Bear" Young – bear317@aol.com
September 8, 2011:
Today I changed the theme on our Spur blog which is more versatile and has increased options.
Hope you enjoy the new look!
Roger "Bear" Young – bear317@aol.com
September 2, 2011:
Pam and I wish all of you safe travels and hope you will have a wonderful Labor Day weekend with family and friends!
On the 2012 Spur reunion front, John Briggs is working on pushing out more details in the very near future so all can start making plans and those attending can start registering for the upcoming Spur reunion in April, 2012.

Roger "Bear" Young – bear317@aol.com
August 4, 2011:
The very high number of outside "subscribers" that signed up with bogus e-mail addresses has forced me to remove the e-mail registration feature on our blog. Fellow Spurs who signed up prior to this posting will still receive automated e-mail updates when a new addition is posted. Those Spurs who want to receive automated e-mail updates when new posts are added here, can e-mail me directly and I can manually add you as a Spur blog subscriber. Please request "Add me to Spur Blog" and I'll get it done!
Roger "Bear" Young – bear317@aol.com
July 21, 2011:
The reparation of Randall Dalton and his burial on U.S. soil is indeed great news and a cause for celebration for all Spurs and for the Dalton family. Yet the news for me personally is a bitter/sweet moment as we still have one more Spur, Sgt. Gregory Antunano unaccounted for from that tragic day in July '71 when the Spurs providing support for an ARVN operation found themselves again inside Cambodia facing a hardened NVA force with far less U.S. assets than we had during the 1970 Cambodian Incursion.
Speaking personally, I don't feel our mission is completed until Antunano has been recovered, identified and returned to his family for proper burial.
I will continue to hope and pray that Greg will be recovered in our lifetimes, and my personal thanks to JPAC for their efforts, often in hazardous conditions, to locate and retrieve our missing from Southeast Asia.

Roger "Bear" Young – bear317@aol.com
July 6, 2011:
Fellow Spurs,
I recently received an email from one of our fellow Spurs about the cost of war, along with some excellent questions about the value or purpose of the Spur site.
Please believe me, I take no pleasure in being the purveyor of what seems constant bad news. From the reporting of the passing of one of our fellow Spurs often attributed to health problems connected with their service in Vietnam, the years of research it took to piece together our Squadron Honor Roll with the help of many Troopers from across the Squadron, the posting of after-action reports on our Spur KIAs, the research of those KIAs when the current 3-17th was first deployed to Iraq and reading every Army casualty report during their deployments has been personally very difficult and often gut wrenching.
Tragically, one of the most difficult reports to post was the recent death of Nathan Pulliam's grandson-in-law. Like all of you I grieve with the loss of every service member serving in these long, protracted wars and truly question if the blood sacrifice and maimed bodies are worth the price for these young heroes and their families. I truly cannot answer that question knowing how their families and fellow comrades will be impacted throughout their entire lives. That question and the answer is way above my pay grade and I certainly have no power to sway U.S. foreign policy except to continue writing letters to my congressman, my senators and the White House voicing my profound concerns.
I want you to all be fully aware that the purpose of the Spur site is certainly not to glorify war or to encourage our young Americans to enlist in our Armed Services. I believe that all of us detest war because we have witnessed, firsthand, the very high personal cost of war. And we are all fully aware of the personal baggage we will all carry for the rest of our lives.
The primary purpose of the Spur site is to honor our fallen Brothers, to document our proud unit history to the best of our ability, and hopefully educate a few of our young Americans that the freedoms that we all enjoy came at an extreme price.
Believe me, there are many days when I would like to just turn off this computer and walk away. However the memories of those fallen Spurs I had the honor and privilege to serve with will not allow me to do so. And I have a personal responsibility to continue the Spur site for all my fellow Troopers and their families.
I wish you all the very best,
Roger "Bear" Young – bear317@aol.com
To Roger "Bear" Young, all Silver Spurs and anyone else who might happen to read this:
Thank you Roger for those words and thank you for all of the effort you have put into the Spur website.  Most of us do not appreciate what you have done along with the others who worked with you and continue to do so.  We tend to take it for granted and so are in the dark when it comes to what it takes to run and maintain a website.  We simply log on, look-up and log off.  So my hat is off to you and I for one would not want it to go away.
As to what you had to say I can only add a hearty AMEN.  It is only those who have never been to war who want to start one and then criticize those who served.  If my words carry any weight than please use them to help sustain you and keep our website and history going.
Ed Roffe, Cobra Test Pilot & Guns – '68-'69
30 Jun 2011: The Spur site in June set a record for visits – 1979 hits this month alone – since adding this blog as a supplement to our Spur site in January. I want to thank all the Spurs that have contributed articles, videos and personal comments.
Pam and I want to wish every one of you and your families a wonderful and safe July 4th and safe travels. All of you have significantly contributed to the tradition of our military and our great nation. These are tough times for our country but we have no doubt that if the American people come together we have better days ahead!
God bless,

Roger "Bear" Young – bear317@aol.com
17 Jun 2011: Today I was forced to move our Spur Guest Book from our Spur web pages to here on our blog because of an automated spam attack. I was able to save all the old, valid entries which can still be read from our Spur home page and the Guest Book page here on our blog.  Our blog has a highly effective spam blocker and the new Spur guest book allows nearly unlimited space for all Spurs to comment. – Bear