Silver Spur Chaplain's Corner
2015 Christmas Message:
Brothers. Christmas 2015. Hard to believe isn't it. I found this short story on the internet and thought it was appropriate for a message as well. The author is unknown. It tells us to teach the children. However in our case we tell our grandchildren and with some of you, great-grandchildren.
The Meaning of Christmas as Told by Santa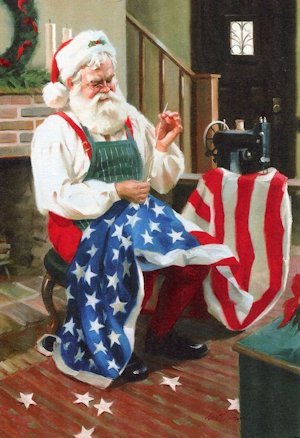 Just a week before Christmas I had a visitor. This is how it happened. I just finished the household chores for the night and was preparing to go to bed when I heard a noise in the front of the house. I opened the door to the front room, and to my surprise, Santa himself stepped out from behind the Christmas tree. He placed his finger over his mouth so I would not cry out. "What are you doing?" I started to ask him.

The words choked in my throat, as I saw he had tears in his eyes. His usual jolly manner was gone. Gone was the eager boisterous soul we all know. He then answered me with a simple statement, TEACH THE CHILDREN! I was puzzled: What did he mean? He anticipated my question, and with one quick movement brought forth a miniature toy bag from behind the tree.

As I stood there bewildered, Santa said, Teach the Children! Teach them the old meaning of Christmas. The meaning that a now-a-day Christmas has forgotten!

Santa then reached in his bag and pulled out a FIR TREE and placed it on the mantle. Teach the Children that the pure green color of the stately fir tree remains green all year round, depicting the everlasting hope of mankind. All the needles point heavenward, making it a symbol of man's thoughts turning toward heaven.

He again reached into his bag and pulled out a brilliant STAR. Teach the Children that the star was the heavenly sign of promises long ago. God promised a Savior for the world, and the star was the sign of fulfillment of that promise.

He then reached into the bag and pulled out a CANDLE. Teach the Children that the candle symbolizes that Christ is the light of the world, and when we see this great light we are reminded of He who displaces the darkness.

Once again he reached into his bag and then removed a WREATH and placed it on the tree. Teach the Children that the wreath symbolizes the eternal nature of love. Real love never ceases. Love is one continuous round of affection.

He then pulled out from his bag an ornament of HIMSELF. Teach the Children that Santa Claus symbolizes the generosity and good will we feel during the month of December.

He reached in again and pulled out a HOLLY LEAF. Teach the Children the holly plant represents immortality. It represents the crown of thorns worn by our Savior. The red holly berries represent blood shed by Him.

Next he pulled out a GIFT from the bag and said, "Teach the Children that God so loved the world that He gave His only begotten Son. Thanks be to God for His unspeakable gift. Teach the Children that the wise men bowed before the holy babe and presented Him with gold, frankincense, and myrrh. We should give gifts in the same spirit as the wise men."

Santa then reached in his bag and pulled out a CANDY CANE and hung it on the tree. Teach the Children that the candy cane represents the shepherd's crook. The crook on the shepherd's staff helps bring back strayed sheep from the flock. The candy cane is the symbol that we are our brother's keeper.

He reached in again and pulled out an ANGEL. Teach the Children that it was the angels that heralded in the glorious news of the Savior's birth. The angels sang 'Glory to God in the highest, on earth, peace and good will.'

Suddenly I heard a soft twinkling sound, and from his bag he pulled out a BELL. Teach the Children that as the lost sheep are found by the sound of a bell, it should bring people to the fold. The bell symbolizes guidance and return.

Santa looked at the tree and was pleased. He looked back at me and I saw the twinkle was back in his eyes. He said, "Remember, teach the Children the true meaning of Christmas, and not to put me in the center, for I am but a humble servant of the One who is, and I bow down and worship Him, our Lord, our God."

I pray that you and your families will have a blessed Christmas. We not only have our Savior's birth to celebrate but the blessing of our brotherhood through all these years. God Bless you this joyous season. I love each and every one of you.

J. Waldo Pepper
Troop Chaplain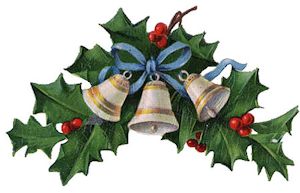 Christmas Message, Dec 2014:
Brothers, we have made it to another Christmas season. Some of you live in a warm climate, some of you have seen snow already this year. Snow seems to make Christmas come alive for me but in Charlotte North Carolina you get cold rain instead.
I remember a Christmas in 1968 when myself and the Dostal brothers decided along with a couple of pilots we needed snow. Of course there was none to be had except in the fifty pound chemical fire extinguisher on the flight line. So we made snow and ate Aunt Mary's fruitcake washed done with Busch Bavarian beer. Could have been worse with Carling Black Label but we made it our Christmas celebration. Good thing we didn't have a fire until we got it replaced. I have never forgot that Christmas. Still laugh about it when I remember.
Of course we all know the meaning of Christmas. It's a time of celebration of the birth of the Savior of the world. Of course we have family and friends to celebrate this time of the year. But yet I have to think about His birth. The Son of God in human form with the power of the universe in His hands. But yet he was all alone other than his family, born without anything material. Didn't even have a bed to call His own. Born in a cattle food trough. A manger. And with a death sentence over His head. Even as an innocent baby he was wanted by King Herod to be put to death. His family without a home and on the run to avoid death.
Pretty bleak Christmas I'd say.
But, as I think that beginning of life for Him, I am reminded of His death. "For He came into the world not to condemn mankind, but through Him to save the world". Pretty awesome mission I say. He had the power of God and could have stop his execution but His love for us was so great He would die by crucifixion to pay for the sins of the world past, present and future.
So for this Christmas remember what it is all about. A wonderful time to celebrate. Remember, no matter who you are, what you have done, what has been done to you, God loves as far as His arms can stretch like His Son's arms on the cross.
I love you guys, I cherish the time spent with you. For you, the Silver Spurs are my true brothers. It will always be that way with me. I wish you a Merry Christmas this year and the very best of the New Year. God Bless you all.
John "Waldo" Pepper
Silver Spur Chaplain



Christmas Message, Dec 2010:
Merry Christmas to my Brothers and your family.
I am listening to Handel's Messiah as I write this message. Handel wrote two parts of "The Messiah". One was for the Christmas season and the other for Easter. Magnificent work of music written by hand in the 18th Century.
According to Handel, God's angels came to him in a deep sleep and he was given a rare look at Heaven. He walked the streets of heaven with the Lord and was shown its magnificence. Upon awakening, he began the great works that is performed and sung by every major symphony in the world.
If you ever have a chance to see his written works you will be amazed by its size and complexity all written by hand.
"The Messiah" was commissioned by King James and was completed in little over two weeks. When it was played, King James rose to his feet in respect to the "The King" of the world.
While I listen to this great works, I think of God's mission in bringing a Messiah, Savior, Redeemer, Counselor to the world in living flesh only to be crucified at age 36. Imagine the emotions of Mary his mother, his earthly father knowing that when their son Jesus was born he was destined to die on a Roman cross. And of course this was God's plan to give mankind a Redeemer to atone for our sins by shedding His blood for us so that one day we would reconciled before God and have eternal life.
I think about the day I left for Vietnam and my mother not knowing whether I would return for she had known many young soldiers not to return from battle in World War II. But I had a chance to come home.
Jesus was destined to die the day he was born and his mother was well aware of that. But she knew His mission; to save mankind from a sinful death. Of course the good news is He arose on third day.
In this season, remember Jesus. He was born and died on the cross from a horrible death. His death was for our everlasting life in heaven. Give Him praise and Glory. The King of Kings, the Lords of Lords.
Perhaps you don't know Jesus. You can pray to him and ask for forgiveness of your sins and believe in Him. As he told the one thief next to him on the cross; "Today, you shall live in paradise."
Merry Christmas to all. I love everyone of you whether I served the same dates or not. You are always in prayers and thoughts everyday. Never in my life time have I known finer men than you. You are a special bunch. God Bless you.
Pray for your brothers for our time on this earth is running out. But to have served with you and to have known you was sure worth the journey to Vietnam.
I remain faithfully in Jesus
John "Waldo" Pepper
Silver Spur Chaplain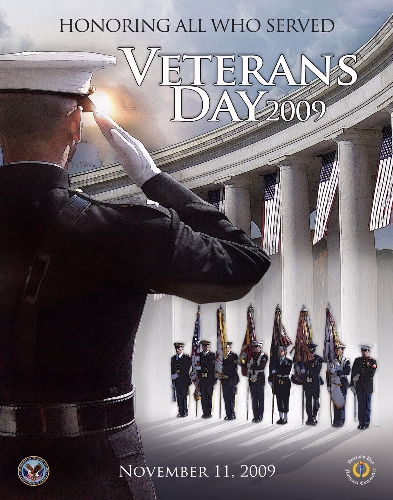 Courtesy of DVA
Veterans Day Message, 11 Nov 09:
I intended to write down a few thoughts of my own but when I saw this I decided against that and instead want to pass along to all of the Silver Spurs the sentiments expressed in this poem and the words following it. God bless you all on this Veteran's Day.
THE FINAL INSPECTION
The soldier stood and faced God,
Which must always come to pass.
He hoped his shoes were shining,
Just as brightly as his brass.

'Step forward now, you soldier,
How shall I deal with you ?
Have you always turned the other cheek ?
To My Church have you been true?'

The soldier squared his shoulders and said,
'No, Lord, I guess I ain't.
Because those of us who carry guns,
Can't always be a saint.

I've had to work most Sundays,
And at times my talk was tough.
And sometimes I've been violent,
Because the world is awfully rough.

But, I never took a penny,
That wasn't mine to keep...
Though I worked a lot of overtime,
When the bills got just too steep.

And I never passed a cry for help,
Though at times I shook with fear.
And sometimes, God, forgive me,
I've wept unmanly tears.

I know I don't deserve a place,
Among the people here.
They never wanted me around,
Except to calm their fears.

If you've a place for me here, Lord,
It needn't be so grand.
I never expected or had too much,
But if you don't, I'll understand.

There was a silence all around the throne,
Where the saints had often trod.
As the soldier waited quietly,
For the judgment of his God.

'Step forward now, you soldier,
You've borne your burdens well.
Walk peacefully on Heaven's streets,
You've done your time in Hell.'

~Author Unknown~
It's the Military, not the reporter who has given us the freedom of the press. It's the Military, not the poet, who has given us the freedom of speech. It's the Military, not the politicians that ensures our right to life, liberty and the pursuit of happiness. It's the Military who salutes the flag, who serves beneath the flag, and whose coffin is draped by the flag.
If you care to offer the smallest token of recognition and appreciation for the military, please pray for our men and women who have served and are currently serving our country and pray for the families of those who have given the ultimate sacrifice for freedom.
Ed Roffe
Silver Spur Chaplain

The History of Veterans Day - Courtesy of the U.S. Army

Memorial Day Message, 25 May 09:
Memorial Day! Just what does it mean to you? To most of America it is the day to pack up the kids, the cooler, the barbeque etc. and head for the lake or campsite for a day of getting away from it all. For those of us who belong to the fraternity comprised of those who have served our country in time of peace or conflict, it is much more. It is that sacred day when we cease from our normal everyday tasks and take the time to remember with solemn hearts those who gave the last full measure in defense of freedom and democracy.
I know many of you, as do I, have memories of someone who died while in the service of his or her country. To them we give the full measure of our gratitude and pray God's comfort, peace and blessing on those of their families who remain. I have been reading about David in the Old Testament. He was a soldier's soldier and yet he too had a need for something more than this life could give him. In ISamuel 30:6 the last part of the verse reads, "And David found strength in the Lord his God."
I pray that each of you this past memorial day were able to look beyond the trials and tears of this world and find strength in God.
Thanks,

Ed Roffe
Silver Spur Chaplain