Squadron Flag courtesy of Bill Nevius, Delta Troop

The following article by SP/4 David R. Wood was provided by Dan Murphy - Silver Spur 12 - Scout Platoon - Aug '69 to June '70 and is posted courtesy of The Silver Spurs website. Our special thanks to Dan for sharing this article with all of us!
The article is from the 1st Aviation Brigade's August 1969 Hawk magazine. Ed Conger has sent me a hard copy of the publication for our records.
Please allow time for the pictures to load as the four original bmp's (which are the article) are over .5 megabytes in total. I think the wait will be appreciated by all 3/17 Air Cav members however.
Fellow 3/17th Squadron sites are allowed to link to this page without permission.
Regards,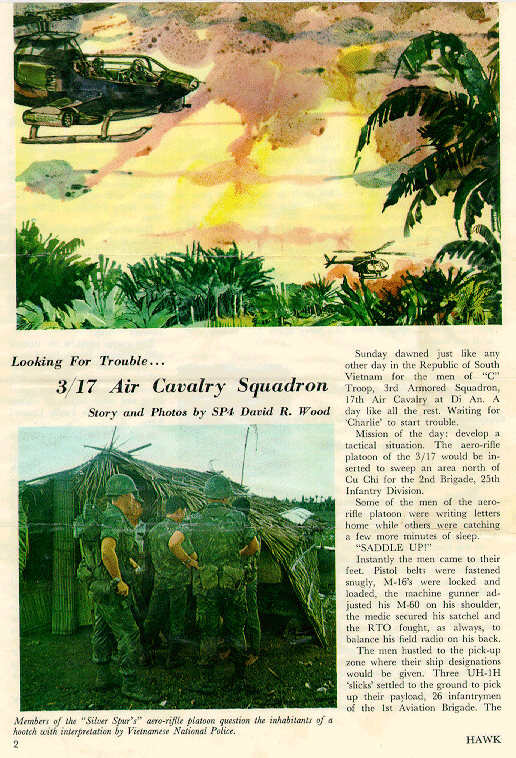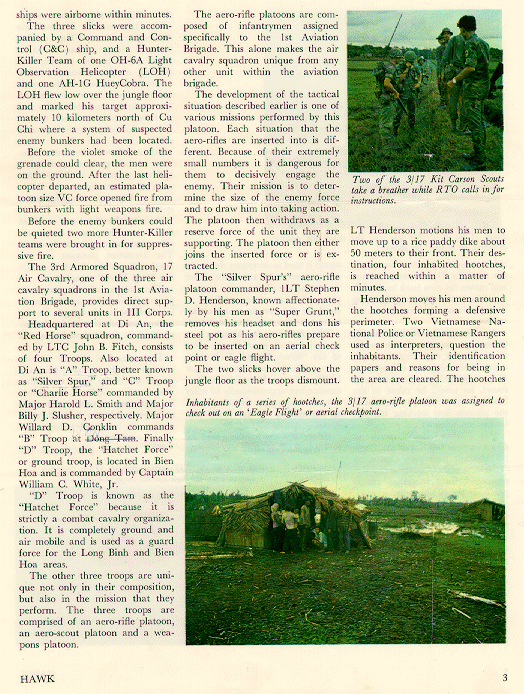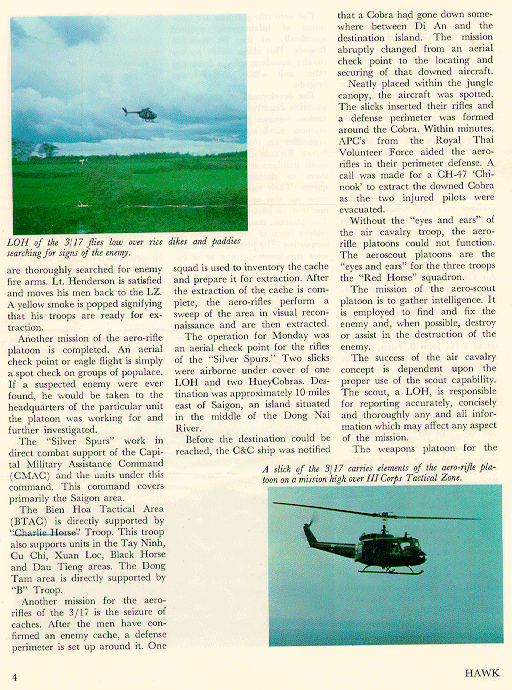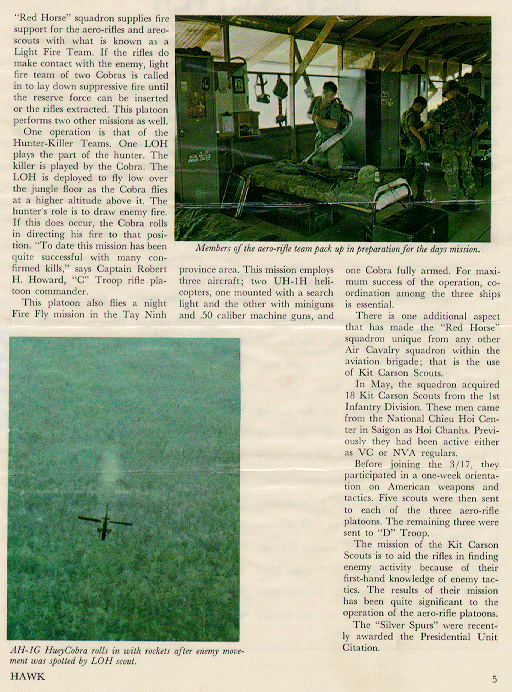 ---



---