CIA Intelligence Information Report - 12Feb71
-- Not Finally Evaluated Intelligence --
We are most grateful for receiving the following document
for our Cambodia Incursion research!

A special thanks to DStormMom!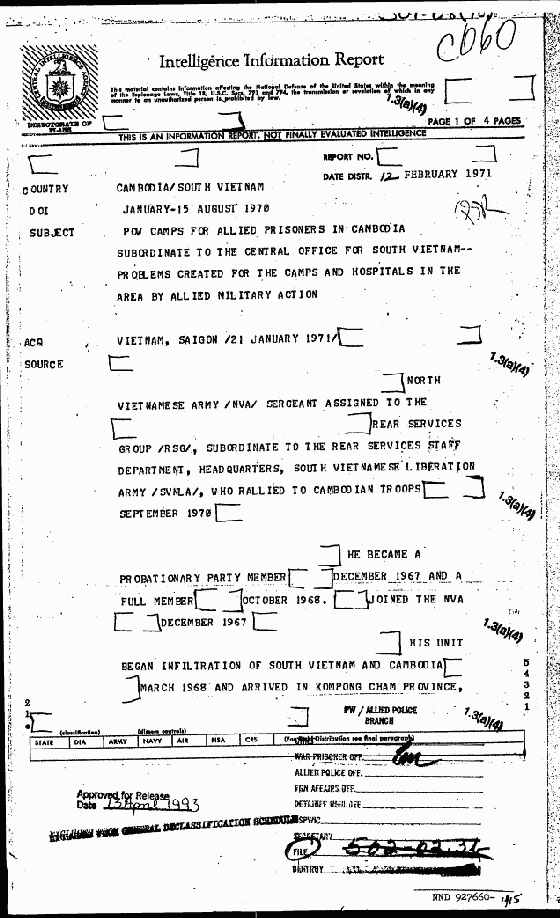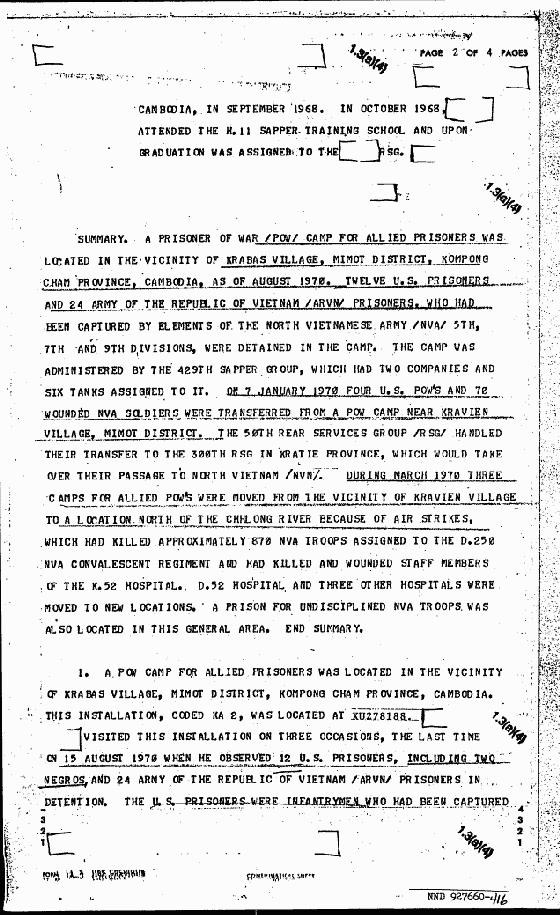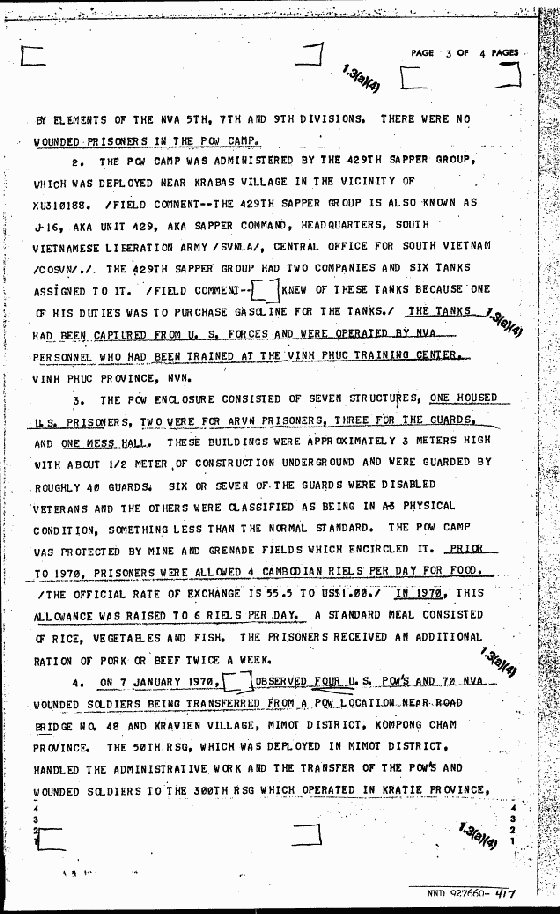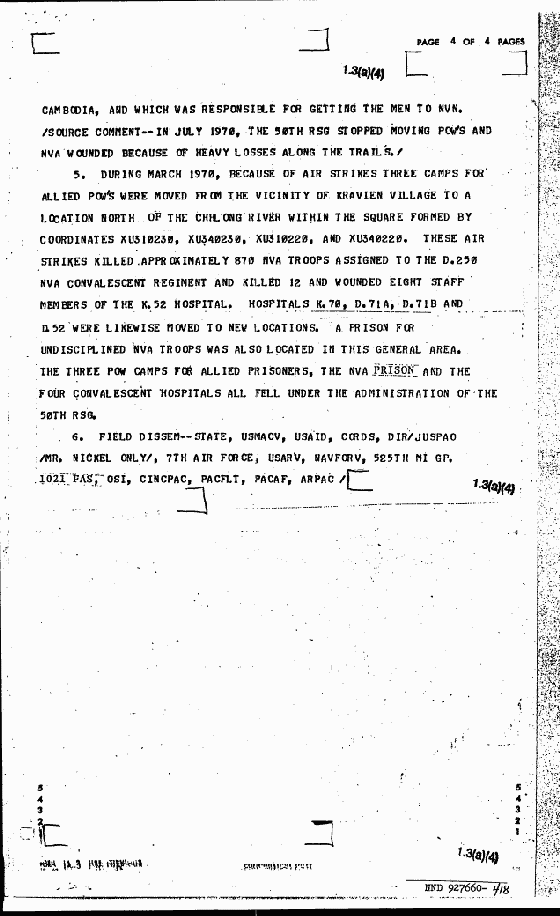 Document URL: http://northwestvets.com/spurs/cia-rpt. htm
Back to Cambodia Incursions: Parts I & II
Back to Cambodian Incursions: Part III
© 2000 - No Duplication or Distribution allowed without expressed permission!